Yeast Infection Cure Kit Ebook
Category:
Health
,
Remedies
Title:
Yeast Infection Cure Kit
Author:
Jennifer Smalley
Description:
Your Yeast Infection CAN BE TREATED in LESS THAN 24 Hours... With Just a Few Simple Techniques!
Without weird creams or suppositories, you now have the ability to totally cure your body of yeast infection for good - naturally!
How to Cure Yeast Infection in Under 24 Hours gives you the unique ability to both allieviate your yeast infection symptoms, and prevent any future recurrences of yeast infection!
Inside How to Cure Yeast Infection in Under 24 Hours, you'll find:
What is a yeast infection - knowledge is power! Learn what a yeast infection is, is not, and how it's forming on your body.
The Easy Way to Deal with Yeast - there are a few tried and true methods of dealing with yeast that will help alleviate your symptoms fast. Find out how to make your life instantly more comfortable so you can begin dealing with the causes of your yeast infection.
Diagnosing a yeast infection - do you really have a yeast infection, or is it something more? Here's how to make sure that you're treating the right problem.
Natural Treatments and Holistic Treatments for Yeast Infection - These are methods and techniques that you can implement immediately using items you already have around your house. These all-natural solutions are safe and reliable for treating yeast infection.
Complications from Yeast Infections - sometimes our bodies just can't handle the yeast infection properly. Here's where you find out if your body is going into overdrive because of your yeast infection, and what you can do about it.
Dealing with Male Yeast Infections - while it's usually women who get yeast infections, men can develop it as well. Here's how you can recognize the male yeast infection and learn how to stop it dead in its tracks.
Preventing Yeast Infection with Diet - you wouldn't think it, but your diet has a LOT to do with your yeast infection development. You'll learn real methodologies to prevent yeast infection through diet to ensure that you're not contributing to the yeast problem with the wrong foods.
Quick Yeast Infection Solutions - we have lives, jobs, and children. The world doesn't stop because we have a yeast infection. Here are some quick solutions to get you back in the game without taking time off.
Supplements to Help Prevent Yeast Infection - supplements are a handy tool to help aid in the prevention of yeast infections. Learn what supplements provide a way for your body to permanently reduce the amount of yeast on your body.
How to keep yeast infection away - once your yeast infection is gone, you'll want to make sure it doesn't ever come back. You'll learn many tried and true techniques for ensuring that your yeast infection doesn't bounce back as normal.
How to handle outside influences of yeast infection - there are so many other issues that can contribute to your yeast infection, like stress, lack of sleep, and much more. Here's how you can minimize these influences on your body for good.


and so much more!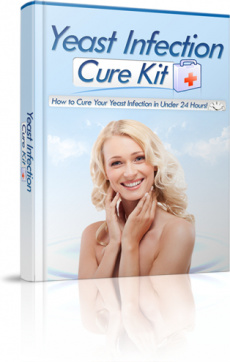 Rating:
Site owner:
Put the rating form on your site!
Listing wrong or need to be updated?
Modify it.
Mistake found?
Select spelling error with your mouse and press Esc