Women working from home Ebook
Category:
Women
Title:
Women working from home
Author:
Rozey Gean
Description:
Who else wants to work from home? Ask that question in any group, and everyone will jump up shouting, "I do, I do, I do."
With corporate downsizing, more people are asking themselves this question every day. It's a wonderful concept in theory, but do You have what it takes?
The answer to that burning question is the springboard that launches this comprehensive exploration of just what it takes to start your own home business.
Women Working From Home is not just for women. It's the definitive practical manual you can use for anyone to establish a solid business operation from your home.
Rozey shows you that Success in your business life requires:
A Plan - success modeled
A good idea
Persistence
A commitment to ongoing learning
Knowledge
A desire to succeed
With these key elements in place, Women Working From Home will teach you everything you need to know to successfully work from home. Everything from discovering the right business for you, to learning how to manage your time in your new working environment.
Discover how to establish a work space of that is conducive to productivity and how to avoid common pitfalls of the home base worker.
Women Working From Home is an absolute "must have" for anyone, men and women alike, who wish to explore the lucrative opportunities enjoyed by the entrepreneur who works at home.
Can you do it? Can you join the ranks of this burgeoning industry? Sure you can and Rozey shows you how! Order your copy now and, who knows, you could be one of the Women (or Men) Working From Home before the day is out!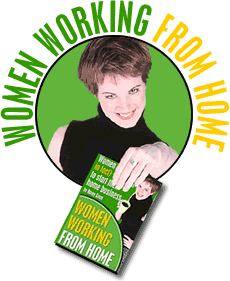 TABLE OF CONTENTS
How To Navigate This Ebook
Legal Statement
About The Author
Women Working From Home
Before You Begin Your Business
Discovering the Right Business for You
Do You Have What it Takes?
Establishing a Workspace to Call Your Own
Capitalizing on Natural Talents
A Time for Work and a Time for Play
Exercising Your Flexibility
Single Moms Can Work From Home Successfully
Setting Up Your Business
Marketing Materials That Make a Difference
Dare to Be Different in Carving Your Niche
Create a Budget You Can Live With
Whats in a Name?
What Does Your Mission Mean to You?
Stocking Your Supply Closet
Dress for Success in the Home Office
Purchasing a Computer That 's Right for You
Bookkeeping Basics for the Home Office
Running Your Business
Marketing When You are Not Working
Creating Prosperous Relationships
Tax Issues for Home-Based Businesses
Building Contacts Through Trade Shows
When Your Significant Other is Your Partner
Share Your Knowledge with Others
Assuming the Role as the Boss
Managing Meals and Housekeeping
The Art of Outsourcing
Accepting Credit
Looking for an Angel with Purse Strings
Breeding Success with an Identity
Effective Stress Management
Learning From a Mentor
Time Saving Techniques for the Entrepreneur
Promoting Your Business
Actions Speak Louder Than Words:(How to Build Trust)
Creating Press Exposure for Your Business
Networking for Business Success
Building Clients into Business Friends
Mining for Clients
Publish Your Way to Sales
Bartering:A Unique Twist on an Old Idea
WOW Them with Quality Service
Rodeo Roundup:Time to Rustle Up Some Sales
On-line Resources
My Final Thoughts -Rozey Gean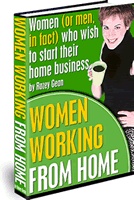 Site owner:
Put the rating form on your site!
Listing wrong or need to be updated?
Modify it.
Mistake found?
Select spelling error with your mouse and press Esc