Wisdom and Dead People in Dreams Ebook
Wisdom and Dead People in Dreams
Category:
Psychology
Title:
Wisdom and Dead People in Dreams
Author:
Christina Sponias
Description:
Wisdom is an audio ebook, which contains three long poems, originally written in the Greek language. (You even have the original documents and recordings in the Greek language, besides the English version, in the same audio ebook!)
You'll perceive that my poetry doesn't depend on rhymes because the meaning of my words already is poetic.
I show you the meaning of life and the meaning of death. My words are inspired by the wise unconscious mind that produces our dreams. They are not empty words, like the words of coward hypocrites.
I wrote the first poem in order to save a friend from psychosis, and at the same time, reward a blind friend for showing great courage in life, besides having no vision.
The first poem of this ebook shows you the meaning of suffering and the meaning of salvation.
The second poem shows you the meaning of life. You understand what causes pain, and how to avoid suffering.
The third poem teaches you the meaning of death.
This poem was written when I lost the dearest friend Vassula and also my dearest uncle Leonid, a month later.
You'll understand why we must die.
I give you the ebook Dead People in Dreams as a bonus. This ebook explains in scientific terms everything that you'll learn in the audio ebook Wisdom in a poetic form.
The knowledge I provide you with is based on the guidance of the unconscious mind that produces our dreams, and gives us artistic talents and religious inclinations.
The unconscious wisdom proves God's existence and sanctity.
When you translate the meaning of your dreams according to the scientific method of dream interpretation discovered by Carl Jung and simplified by me, you understand the symbolic meaning of the dream images and the precious unconscious messages they contain.
I teach you the meaning of dreams about dead people, what happens after death, and how you can prevent a premature death.
This knowledge is based on the divine unconscious guidance. God speaks through dreams. Carl Jung discovered this truth before me, but he didn't have a religious attitude because he couldn't recognize the unconscious sanctity. I, who was a literature writer and a terrible sinner, recognized that I was receiving divine grace for having the chance to be cured from my terrible neurosis through dream translation. Without the unconscious guidance I would surely become schizophrenic like my father.
Everything I teach you is the result of my obedience to the unconscious wisdom. The knowledge I give you doesn't come from my ignorant mind. I give you scientific explanations, besides giving you philosophical, religious, and poetic explanations about the meaning of life, the meaning of death, and the meaning of resurrection.
Christina Sponias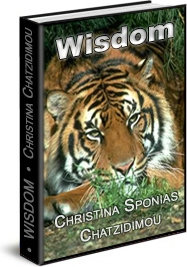 Ebook Type: PDF
Rating:
Site owner:
Put the rating form on your site!
Listing wrong or need to be updated?
Modify it.
Mistake found?
Select spelling error with your mouse and press Esc