Why Angry? Heal Your Body, Mind and Soul Ebook
Why Angry? Heal Your Body, Mind and Soul
Category:
Body
,
Health
,
Spirituality
Title:
Why Angry? Heal Your Body, Mind and Soul
Author:
James Pang
Description:
"Is your emotional stress causing your deteriorating health and unhappy relationship with your family?"
Here's what you'll discover in "Why Angry?" ebook.
Chapter 1: Why Stop Angry Now?

What's the finding of a German cancer specialist regarding the link between cancer and emotional stress.

What are the four overlooked reasons for not getting angry.

How a tiny matter caused a father to burst out in anger, caused her small daughter's disability and eventually committed suicide.

How a mother indirectly and unknowingly caused the death of her two babies with another common emotional problem.

How a 40-year-old woman got breast cancer even though she didn't inherit any cancer gene from her parents or grand parents. She seldom got angry, took great care of her diet and exercised regularly. But this one emotional problem caused her cancer and eventually took her life away. And this particular emotional problem is responsible for many other cancer cases too.

Can forgiveness really heal cancer? Read this actual story on how a man found the answer for his lung cancer.

Chapter 2: Control Your Anger or It Controls You

What has playing chess and driving a car got to do with controlling your anger?

If it's unhealthy to burst out in anger or suppress the anger, what do you do with the anger?

How anger causes stroke.

How anger causes cancer

How a mother taught her child the irreversible consequences of throwing temper at others.

Do you know different ways of looking at the same thing give different reactions? How to apply it to your benefits?
Chapter 3: Release Your Hatred before It Kills You
Why you must release all your hatred towards others as soon as possible?

What can we learn from little kids about forgiveness?

What can a monk and a sexy girl teach you about releasing hatred?

If someone hurts you and you want to record it, what's the best place to write on? And if someone helps you instead, what's the best place to record on?

How a young girl became mentally crazy because of hatred. What her dad had to say about it?
Chapter 4: Shut Your Big Bad Mouth!

Why you better shut your big mouth and stop criticizing others?

Why a student wears short pan and sandal to school during sunny day, windy day and even raining day? Do you want to know why?

If you still want to criticize, what's the requirement you must have?

Do you believe the bad words you say out will bounce back to you eventually? Here are some real life stories to prove that.
Chapter 5: Eyes on Top of Your Head
You realize there's a fly in your soup when you're dining in a restaurant. What should you do? What are the consequences of doing it wrong?

How to teach your children humbleness in front of a "shit taker"

How arrogance affects your relationship with others and affects your career.
Chapter 6: Neutral Heart
Why you'll often lose when your winning desire is too high. How you can use this principle to your life.

What are the secrets of Zen teaching?

What a chess game can teach you about the law of life?

Do like to play a boring tennis game? How about a boring life? Here's a new way to look at life challenges.

Are you overwhelmed with never ending life challenges? Always stumble on relationship problems? Here's how you should face it.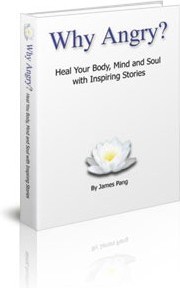 Ebook Type: PDF
Rating:
Site owner:
Put the rating form on your site!
Listing wrong or need to be updated?
Modify it.
Mistake found?
Select spelling error with your mouse and press Esc