Vegetable Dishes Ebook
Category:
Cooking
,
Diet
Title:
Vegetable Dishes
Description:
The ultimate collection of Tasty Vegetable Recipes!Yummy and Good For You Too!

Vegetables are something we all know we're supposed to eat a lot of because they're good for us, but they can be bland and boring if not prepared in a tasteful way!

With these delicious recipes your family will be asking for a second helping of vegetables! Here's just a small sampling of just some of the recipes you'll find in this e-book.


Table of Contents
FETTUCCINE WITH SHELLFISH, TOMATOES, OLIVES
CANNED STEWED TOMATOES
FROM THE SPINACH PATCH OF STEPHEN VOUGHT
FRESH CUCUMBERS
ZUCCHINI PARMESAN
CUCUMBER CHUNKS
DILLY GREEN TOMATOES
CREAMED CUCUMBERS
DILLED ZUCCHINI
REFRIGERATOR CUCUMBERS
RED HOT CUCUMBERS
SPECTACULAR SWEET CORN
HERBED TOMATOES
CRACKLY CORN
CANNED GREEN TOMATOES
CANNED GREEN TOMATOES FRIED
SOUR CREAM CUCUMBER
FRESH CUCUMBERS WITH SOUR CREAM
REFRIGERATOR CUKES
DILL CUCUMBERS
CUCUMBERS
REFRIGERATOR CUCUMBERS
ICED CUCUMBERS
SWEET SOUR CUCUMBERS
GROUND TURKEY WITH TOMATOES
SUN DRIED TOMATOES
SPICY CABBAGE
BAKED GARLIC CHEESE GRITS
SUN DRIED TOMATOES WITH BASIL & PASTA
PENNE WITH BASIL, PLUM TOMATOES & SALT CURED OLIVES
MARGHERITA WITH FRIED CAULIFLOWER
ZITI WITH SUN-DRIED TOMATOES WITH MOZZARELLA
CUCUMBERS IN SOUR CREAM
SQUASH
ACORN SQUASH
BROCCOLI - CAULIFLOWER
CREAMED CUCUMBERS
CREAMED CUCUMBERS
CUCUMBERS IN SOUR CREAM
POLISH CUCUMBERS IN SOUR CREAM
CUCUMBERS & SOUR CREAM
CUCUMBERS with SOUR CREAM
BROCCOLI - CAULIFLOWER TOSS
CREAMED CUCUMBERS
FIRE AND ICE TOMATOES
ZUCCHINI BISQUE
SPINACH
ENGLISH CUCUMBERS
JAPANESE CUCUMBERS
CUCUMBER IN SOUR CREAM
PALATABLE SPINACH
TOMATOES LUTECE
CURRIED WINTER SQUASH BISQUE
CRISPY STRING BEANS
SOUR CREAM CUCUMBERS
PERSIAN YOGURT & CUCUMBER
CAULIFLOWER - BROCCOLI TOSS
DILLED CUCUMBERS (FINNISH RECIPE)
OVERNIGHT CABBAGE
GRITS AND GREEN ONION BAKE
VELVET ACORN SQUASH BISQUE
GARDEN ZUCCHINI BISQUE
CUCUMBERS IN SOUR CREAM
CUCUMBER, TOMATO, BELL PEPPER AND ONION
CUCUMBERs and SOUR CREAM
HAWAIIAN CABBAGE
PASTA WITH TOMATOES AND BASIL
STRAWBERRY SPINACH
CUCUMBER SPLIT
CUCUMBERS AND TOMATOES
TOMATOES VINAIGRETTE
CUCUMBERS IN SOUR CREAM
SWEET AND SOUR ZUCCHINI
COOL AS A CUCUMBER
BROCCOLI AND CORN SCALLOP
TOMATOES VINAIGRETTE
CUCUMBERS WITH SPICED YOGURT
CUCUMBER VELVET
BROCCOLI AND CAULIFLOWER
CUCUMBER VICHYSSOISE
CREAMY CUCUMBERS
EMERALD CUCUMBER TANG
CUCUMBERS AND CREAM
OLD-FASHIONED GERMAN CUKES
CAULIFLOWER BROCCOLI COMBO
DIJON CUCUMBERS
HERBED TOMATOES
SWEDISH CUCUMBERS
CABBAGE SENSATION
SWEET AND SOUR CUCUMBERS AND ONIONS
TOMATOES VINAIGRETTE
CAULIFLOWER - BROCCOLI MEDLEY
CUCUMBERS IN SOUR CREAM
SUNNY CAULIFLOWER BROCCOLI TOSS
CREAMED CUCUMBERS
TOMATOES IN HERB VINAIGRETTE
CREAMED CUCUMBERS
CABBAGE NORWAY
SESAME CUCUMBERS
CABBAGE BORSCHT
WILTED CUCUMBERS
CUCUMBERS IN SOUR CREAM
BROCCOLI SURPRISE
CAULIFLOWER AND BROCCOLI MEDLEY
CHEESY POTATOE CASSEROLE
SPICY TOMATOES
GOLDEN CABBAGE TOSS
ARTICHOKE SUPREME
VICHYSQUASH
CURRIED SUMMER SQUASH
CORN VEGETABLE MEDLEY
SOUR CREAM CUKES
CUCUMBERS SHIELDZINI
COTTAGE CHEESE IN TOMATOES
ROMAINE WITH CHERRY TOMATOES
BROCCOLI AND CAULIFLOWER
GRANDMA ALBRACHT'S CREAMED CUCUMBERS
CABBAGE DE LUX
CUKES AND MOSTACCIOLY
NANNINE'S CUCUMBERS
ZUCCHINI TOSS
ZUCCHINI BISQUE
COLD HERBED TOMATOES
COUNTRY CABBAGE
BROCCOLI ROYALE
FRIED ZUCCHINI WITH TOMATOES
TEXAS CABBAGE
ZESTY ZUCCHINI BAKE
CABBAGE RECIPE
COLD CUCUMBER
OLD FASHIONED CABBAGE
CUCUMBER VINAIGRETTE
CUCUMBERS AND SOUR CREAM
CUCUMBERS AND ONIONS
CAULIFLOWER AND BROCCOLI
POLISH TOMATOES
CAULIFLOWER AND BROCCOLI COMBO
SQUASH BISQUE
CAULIFLOWER
ARTICHOKE
ZUCCHINI ROMA
MOE'S SCALLOPED CORN
CABBAGE CREOLE
TOMATOES VINEGARETTE
BROCCOLI AUGRATIN
BROCCOLI JENNIFER
CHEESED VEGETABLES
SCALLOPED CABBAGE
ESCALLOPED CABBAGE
SMASHING SQUASH
CAULIFLOWER ALA POLAND
GLORIFIED CABBAGE
CAULIFLOWER
BAKED SPINACH AND CHEESE
SUNNY GREEN PEPPER BAKE
STIR-FRY ZUCCHINI
BAKED ZUCCHINI
SWEET SOUR RED CABBAGE
SUMMER SQUASH MEDLEY
ZUCCHINI SURPRISE
BROCCOLI HOT DISH
CAULIFLOWER AU GRATIN
FRESH ASPARAGUS
ASPARAGUS CASSEROLE
BAKED BEANS
PICKLED BEETS
STUFFED BANANA PEPPERS
BROCCOLI BALLS
APRICOT - GLAZED CARROTS
BROCCOLI RICE CASSEROLE
SWEET AND SOUR CARROTS
CREAMED CELERY WITH PECANS
CAULIFLOWER MIX
GREEN BEANS GERMAN - STYLE
BAKED MUSHROOMS
GREEN BEANS PARMESAN
REFRIGERATOR PICKLES
TWICE BAKED POTATOES
POTATO AND CARROT MEDLEY
SPINACH CASSEROLE
YAMMY APPLES
BAKED SQUASH WITH APPLES AND CHESTNUTS
ZUCCHINI CASSEROLE
CRUNCH - TOP POTATOES
BROCCOLI CASSEROLE
ESCALLOPED TOMATOES
GREEN RICE
SWISS VEGETABLE MEDLEY
FRIED ZUCCHINI CAKES
KENTUCKY SPOON BREAD
CORN FRITTERS
SWISS CHARD WITH CHEESE
CABBAGE CASSEROLE
DILL - STUFFED MUSHROOMS
CORN CHOWDER
SCALLOPED CABBAGE
ASPARAGUS OMELET
GLAZED HOLIDAY CARROTS
STUFFED CABBAGE
SWEET & SOUR MIXED VEGETABLES
MICROWAVE CORN ON COB
SPINACH BALLS
CREAMED SPINACH
VEGETABLE CASSEROLE
ITALIAN VEGETABLE TOSS
ZUCCHINI CASSEROLE
CRAB STUFFED POTATOES
BROCCOLI SOUFFLE
CAULIFLOWER
BAKED HASH BROWNS
DOWN-HOME GREEN BEANS AND POTATOES
ZUCCHINI FRITTERS
SLICED POTATOES BAKED IN OVEN
POTATO CASSEROLE
CHEESE POTATO CASSEROLE
CREAMY DILLED POTATOES
SWEET POTATO SOUFFLE
SWEET POTATO CASSEROLE
ORANGE SWEET POTATOES
CARROTS
ORANGE-SWEET POTATO CUPS
HOPPIN' JOHN
RATATOUILLE (MICROWAVE)
SKILLET CABBAGE
CORN PUDDING
MUSHROOM, ONION AND PEPPER SAUTE
BEETS IN ORANGE SAUCE
SCALLOPED ONIONS AND ALMONDS
LIMA BEAN DELIGHT
ITALIAN BAKED SPINACH
LIMA BEAN-BACON BAKE
TANGY PEAS WITH TURMERIC
BLACK-EYED PEAS WITH SAUSAGE
RED BEANS AND RICE
BROCCOLI CASSEROLE
BROCCOLI AND RICE CASSEROLE
BROCCOLI BREAD BAKE
BROCCOLI-CORN BAKE
STIR FRY BROCCOLI
EASY CORN CASSEROLE
SPINACH-STUFFED BAKED TOMATOES
STUFFED TOMATOES
YELLOW SQUASH CASSEROLE
SUMMER SQUASH
SQUASH SUPREME
CHEESY STUFFED TURNIPS
OKRA CASSEROLE
FRIED GREEN TOMATOES
OKRA GUMBO
STEWED OKRA AND TOMATOES
FRIED OKRA
BEST COMPANY TOMATO DISH
ZUCCHINI AND TOMATO STIR-FRY
EGGPLANT AND TOMATO PARMESAN
VEGETABLE MEDLEY STIR-FRY
CHILI RELLENOS
EGGPLANT-ZUCCHINI PARMIGIANA
BAKED RICE
BROCCOLI PUFF
CAULIFLOWER WITH CHEESE SAUCE
EGGPLANT CASSEROLE
SQUASH CASSEROLE
SWEET POTATO CASSEROLE
ASPARAGUS CASSEROLE
GREEN BEAN CASSEROLE
BROCCOLI AND RICE CASSEROLE
CORN PUDDING
POTATO CASSEROLE
FRESH VEGETABLE MARINADE
SOUR CREAM RICE
OVEN FRIES - Low Fat
CORN PUDDING
CHEESY CHOPPED BROCCOLI
SWEET POTATO CASSEROLE
SQUASH CASSEROLE
CORN PUDDING
BOURBON BAKED BEANS
EASY CORN PUDDING
BROCCOLI CASSEROLE
FRESH VEGETABLE MARINATE
FRESH CUCUMBER
GRILLED SWEET POTATOES WITH CILANTRO SAUCE
GOLDEN HAM & CHIVE POTATO CAKE
EASY RATATOUILLE
SQUASH CASSEROLE
COPPER PENNY CARROTS
TASTY BROCCOLI SALAD
SAUSAGE AND ZUCCHINI SANDWICH
SPINACH MUSHROOMS
MARINATED CARROTS
GREEN BEAN CASSEROLE with bacon
STUFFY ROOMS (OR STUFFED MUSHROOMS)
LOBSTER STUFFED POTATO
BAKED APPLE & CARROT CASSEROLE
ONION ROASTED POTATOES
POTATO CASSEROLE
MARINATED MUSHROOMS & VEGETABLES
CHANTERELLE SALAD
BROCS OF LUCK! (BROCCOLI CASSEROLE)
EGGPLANT CASSEROLE
SPICY BEAN CUCUMBER SALAD
SAVORY POTATO BAKE
BACON POTATO SOUP
CELERY AND CABBAGE BAKE
CALDO VERDE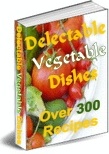 Price: $

5.95
Ebook Type:
PDF
Rating:
Site owner:
Put the rating form on your site!
Listing wrong or need to be updated?
Modify it.
Cooking Package!
114 Cooking ebooks Click here to see the full list of these ebooks
(total value $710.95)
Buy Now
just for $30.95
$680
off
Diet Package!
36 Diet ebooks Click here to see the full list of these ebooks
(total value $264.90)
Buy Now
just for $29.95
$234
off
Silver Package!
Any 100 ebooks from 2000+ titles Click here to see the full list of these ebooks
Buy Now
just for $29.95
Gold Package!
Get full access to 2000+ ebooks Click here to see the full list of these ebooks
Buy Now
just for $49.95
Mistake found?
Select spelling error with your mouse and press Esc