Unleash the Fire Within Ebook
Category:
Self Help
Title:
Unleash the Fire Within
Author:
Rob Paris
Description:
Here are a few teasers of what you're going to find in this book:
How your own thought patterns determine what you eat, learn, do and why you should change them starting as soon as possible.
The #1 factor that controls your life and why you are using it against you right now!
How to forgive your parents if they've treated you badly as a child and how you can fix the damage they've done to your self esteem.
How your self-image truly works and why you can't achieve more than who you are.
How your success / failure oriented psychology will determine the results you'll get for the rest of your life.
How something you are doing 4 – 5 – 6 hours a day is virtually killing your self image.
The difference between an over achiever and a super achiever and why this small paradigm shift can mean the difference between $50.000/year and $5.000.000/year.
Why "act as if" and positive thinking do not work unless you apply it in the right way (most people get it wrong).
The 20/80 rule in action or how 20% of everything you do generates 80% of the results (you can use this towards your advantage to cut down your work time by 80%)
How to use rational, critical thinking to repair your life and bring order into chaos (even if your current situation seems impossible to fix).
The sixth traits that are found in every achiever and what should be your main focus for the next months if you want to get ahead.
How to trust your instincts and why you are almost always right (this will come very useful to you especially if you tend to second guess yourself).
Where are you – at the cause or at the effect of things? Learn how to become proactive so you can be a creator of your own life.
Why a good sexual life can help you make more money … (this will make you smile).
How to pay the #1 price for success – fear, and get away with it.
How to get out of the trap of instant gratification and start focusing on long term leverage (once you do this, you'll start to multiply results in all areas of your life).
Why you sometimes need to give up on your friends and family to achieve success and how you can make this important process less painful for you and them.
Why it is an actually good thing to be a workaholic, no matter what others have to say about it (at least in the start).
Why you should avoid the company of stupid people but at the same time, develop a tolerance around people you don't like but can help you.
The myth behind "work just a few hours per week" completely busted!
How to find your true purpose in life, a purpose that will energize you each morning until you achieve it.
The reason why you need a clear border between work and play and how to do it effectively.
How to set effective goals that you will actually achieve this time.
The #1 mistake you need to avoid when it comes to managing time (and no, it's not multi-tasking).
How to discover your bad habits and replace them with good, positive, constructive rituals.
How to heal OCD (obsessive compulsive disorders) of any kind.
How to manage the battle between logic and emotion into your life and not fall as a collateral victim.
The actual difference between experience and knowledge and why it's critical to strike a balance.
How to develop wisdom and use it to navigate the good and the bad times.
How to develop a strong, efficient control over your own life and not feel like you are at the mercy of circumstances.
How to say "no" to yourself and to others.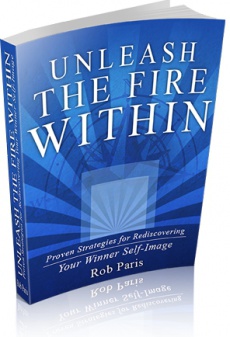 Rating:
Site owner:
Put the rating form on your site!
Listing wrong or need to be updated?
Modify it.
Mistake found?
Select spelling error with your mouse and press Esc