The book of est Ebook
Category:
Self Help
Title:
The book of est
Author:
Dr Joe Vitale
Description:
The Greatest Self-Help Book of All Time
Why is The eBook of est the greatest self-help book of all time?
There are only a handful of books that have dramatically influenced my life. There's The Magic of Believing and The Robert Collier Letter Book. But number one on the list is The eBook of est. It beat out Think and Grow Rich, and even the Bible. I know that's bold and controversial. But it's also the truth.
Here are two reasons why I love the ebook:
The ebook is the famous est experience in written form. est, or Erhard Seminar Training, was the controversial self-help movement of the 1970s and beyond. Anyone who withstood the heat of the weekends were never the same again. Lives were transformed forever. You faced yourself and your story in a way that was confrontational and oh so real.
The eBook of est puts you into the room and gets you to feel the intensity. You somehow experience est. When my late wife began to type up the ebook to be republished by me, she had to keep stopping. She said it was intense and dramatic. She died during the transcription process. But that had nothing to do with the ebook. It had more to do with her choices and what the ebook urged her to face.
The second reason I love this ebook is because the writing is, well, hypnotic. It's riveting.
Luke Rhinehart has the gift of writing dialogue and description that puts you in the room with the characters experiencing est. In many ways, this was one of the first examples I ever found of what I eventually labeled as Hypnotic Writing. While I later wrote a ebook called Hypnotic Writing, it was Luke Rhinehart, who paved the way for me to know what it was when a true master was at work. For me, this is one of the best written books of all time.

The good news for you is this: Luke is now a friend of mine. We've corresponded, shared books, and decided to join a partnership. With the help of my friend Mark Ryan, the most powerful self-help book of all time is now available to you.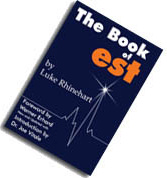 Rating:
How To Buy and Sell Real Estate in the Bahamas
Author: Matthew Simon
Category: Investing, Real Estate, Travel
Price: $29.00
Holy Bible, New Testament
Author: King James Version
Category: Christian Books, Religion, Spirituality
Price: $0.00
10 Best Board Games For Family Fun And Happiness
Category: Children, Entertainment, Games
Price: $3.95
500 Intimate Questions for Couples
Category: Relationships
Price: $37.00
Adventures In EFT Silvia Hartmann's Best Selling E-Book on EFT.
Category: Health
Price: $24.95
A Better Job Interview - Questions and Techniques
Author: Damen Choy
Category: Jobs
Price: $9.99
Pass your Driving Test
Author: Nadav Snir
Category: Auto, Education, Self Help
Price: $27.00
The Best Arm Exercises
Category: Body, Fitness
Price: $29.95
Site owner:
Put the rating form on your site!
Listing wrong or need to be updated?
Modify it.
Mistake found?
Select spelling error with your mouse and press Esc