The Time of Your Life Ebook
Category:
Psychology
Title:
The Time of Your Life
Description:
Physically, this ebook is around 132 pages of 9 by 6 inch perfect-bound pages, in a nice glossy cover, containing around 33,000 words. There are around thirty bite-sized articles, each carefully written to accomplish these key objectives:
To provide easy, entertaining access to key concepts in self-development
To peak plainly and directly of real people and their actual experiences and struggles toward happiness
To share insights about why we are internally-conflicted and why we sabotage our own success
To explain powerful techniques which work - for ordinary people with ordinary doubts and weaknesses
To inspire people to believe in the possibility of better, and then to reach out and grab it
Bit by bit, this ebook will dissolve cynicism, pessimism bewilderment and apathy, clearing away the distortions of our hidden beliefs, opening doors to the reality which was always there waiting for us to be see more clearly.
Here are a selection of the topics dealt with in this ebook of secrets:
The Tyranny of Freedom
Western cultures have often risen above the need to work hard for survival. We take food and shelter for granted. We have TVs and cars, and options. But dammit - what now? Our society doesn't teach us to take control of our lives, and it shuns ambition and confidence.
The Lens of Belief Distorts Reality
We think we see the world as it really is. We call that "reality" and resist any attempts to unseat it. But almost inevitably our reality is nothing of the kind - it's a heavily edited, filtered, distorted view of the world, which, perversely, we made to support our beliefs. We're trapped.
Watching & Controlling our Thoughts
Our brains are largely autonomous. We sit in there watching it do its stuff, we don't even try to intervene and any attempt usually fails anyway.
Managing Time
Most of us are on a treadmill of one kind or another. We fly along meeting immediate demands on our time. We're too busy working IN our lives to work ON them.
FEAR
Fear is usually the elephant in the room. It's the huge thing we don't talk about that prevents us from taking action.
Conflict
The role of others in our lives is centrally important. Most of us live in social units - work teams, and families. How we relate to others, and specifically - how we express our wishes and progress our plans within these relationships often comes down to dealing with (rather than avoiding) conflict.
Making Change Happen
So many people read the ebooks, attend the seminars and buy in to the concepts but still don't do the stuff to make change happen.
Confidence
Confidence is a manifestation of your beliefs about your self. Those beliefs determine your actions and in general, you'll act to make your beliefs true - even when those actions make you sad.
Acceptance
I developed the terms "life blinkers" and "life blindness" for something I see in every single client I coach. We accept the ways of our world so completely, that we even fail to see them at all.
All of this is dealt with in down-to-earth ways, in plain language, and illustrated with real-life examples from my coaching practice. I KNOW this stuff works; I use it daily, and I see it working daily in my clients' lives.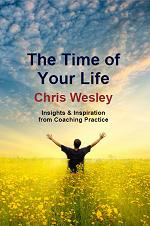 Rating:
Site owner:
Put the rating form on your site!
Listing wrong or need to be updated?
Modify it.
Mistake found?
Select spelling error with your mouse and press Esc