The Solarlutions International Energy and Solar Power Collection Ebook
The Solarlutions Collection
Category:
Green Products
,
Home
,
How To
Title:
The Solarlutions International Energy and Solar Power Collection
Author:
Robert McMahon
Description:
Volume 1 and 2 - Solar Energy and Solar Electricity
Volume 1 includes chapters on:
What you need to get started
Solar Electricity Resources
Power Stations
How to save energy
Climate change
Benefits of Solar Energy
Alternative Fuels
Solar Energy
Volume 2 includes chapters on:
World environmental leaders actions and comments
World Wide Energy Saving Measures
Solar Power Resources
Solar Energy Systems
Mr. Solar Energy Questions and Answers
Mr. Solar Energy Crossword puzzle
Global Warming Causes
Energy Efficient appliances and devices
Motor-Fuels
"An Introduction to Solar Energy"; Volume 1 - Is an informative and interesting read that most people can't put down once they pick it up
"Solarlutions International"; Volume 2 - Includes a wide range of interesting must read topics and includes numerous sketches, cartoons, ideas, tips and even puzzles for your enjoyment

Here are some of the reasons why you NEED this collection of books TODAY!
You will understand more about Solar Energy, Solar Power and Alternative Fuels.
You will discover the hidden truth behind running those old fashioned appliances
You receive Information, education and exciting energy ideas and tips
You learn how to Save Money and protect yourself from future energy shortages and price increases.
You learn dirt cheap ways to use heaters and coolers more efficiently
You learn about the benefits of Solar Electricity and Solar heating in your home and business
You learn about climate change, global warming and how saving energy can benefit you.
You find out how to keep Solar Energy in but keep the heat out
You find easy ways to save water, save energy and save the environment
You can read about examples and case studies of energy saving measures from around the world
Robert explains why solar power is going to become the world's most dominant energy source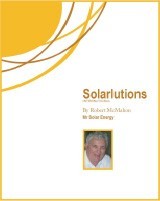 Rating:
Solar Power For Energy!
Category: Green Products, Home, How To
Price: $7.00
Solar Power Design Manual
Author: Richard A Stubbs
Category: Home, Manuals, Science
Price: $19.97
Renewable Energy: How to Harness the Power and Help the Future
Category: Green Products, Home, Nature
Price: $4.95
Advanced Power Selling
Author: Thalia Miller
Category: Business, How To
Price: $24.97
The Power Grid Collapse Guide
Category: Home, Self Help
Price: $27.00
Comic Book Collection
Author: Dave Gieber
Category: Humor
Price: $27.00
Will Power and Self Discipline
Author: Remez Sasson
Category: Psychology, Relationships, Self Help
Price: $17.95
Affirmations - Words of Power
Author: Remez Sasson, Dorina Sasson
Category: Psychology
Price: $17.95
Site owner:
Put the rating form on your site!
Listing wrong or need to be updated?
Modify it.
Mistake found?
Select spelling error with your mouse and press Esc