The Guru Black Book Ebook
Category:
Relationships
Title:
The Guru Black Book
Description:
For The First Time Ever, All The Top Dating Gurus Answered The 25 Most Important Questions On Every Guy's Mind And Reveal Exactly What THEY Would Do To Meet, Attract and Seduce Any Woman.
And YOU Get Unprecedented Access To Their Answers, Comparing Them Side-By-Side And Cherry Picking The Most Juicy Techniques Which Will Supercharge Your Success With Women…
The Guru Black Book gives you access to 28 World Class Dating Gurus and allows you to get their specific answers to your most pressing questions about dating and pickup.
WHICH Questions did you ask them?
What is the easiest and quickest way to develop self confidence?
How do you overcome the fear of rejection?
What do you tell a student who feels that he is physically unattractive to girls?
Wat do you do, or teach your students to do, to get into the the mindset to go out, have fun, and meet women?
How can "nice guys" compete with "bad boys" without having to act like a jerk?
How does a guy build his social life and circle of friends quickly so that meeting girls is easier and more fun.
Do you still get approach anxiety and how do you get rid of or manage it?
Hanging with hot female friends helps you meet more girls. How do you bring more hot female "friends" into your social circle?
Do you have an opener or two that works in most situations?
When approaching girls in a bar or club, what do you typically say to open the conversation? Is approaching a GROUP any different?
How would you approach a woman during the day (coffee shop, street, etc)
What do you do if you are not well received by the girl or group at first?
What do you do or say to keep the conversation going once you get past the introduction?
Many guys don't have approach anxiety as much as they do "conversation anxiety."
How do you keep the conversation from becoming just boring small talk?
How do you know when it's just not going anywhere and it's time to eject?
After the approach and initial conversation, when there's a lull or awkward moment and you can tell her interest is drifting (the oh man I am losing her feeling)…how do you get the attraction "back on track?"
On the flip-side – how do you know when it's working and time to take it to the next level?
How do you know whether to ask her back to your place or to just get her phone number for later.
How do you generate a sexual tone and tension into your conversations without sounding creepy?
What do you do or say to get a woman back to your place? Once you are back at your place, what exactly do you do?
How do you increase the probability that a girl will return your call or text and not flake on you?
When things are going well, how do you know when it's time to ask for a girl's phone number? Do you wait til the end of the night and she has to leave or do you get it early and leave her wanting more?
Where do you like to take a girl on a first date or the first time you hang out together?
What do you say to a girl who asks if you are dating other women or calls you a player?
There's really no words to describe the difference that real confidence can make. But here's a few of the highlights of you're about to discover:
Double espresso for your confidence. Build an unshakable core of power, plus dozens of quick tricks to boost your mood and make you feel great before you go out.
NEVER, EVER fear rejection again. As soon as you inject this powerful information into your brain, you'll start to feel carefree instantly, and you'll learn the sure-fire way to keep your self-esteem sky-high, no matter what other people say, think, or do.
Even if you think you're "ugly" or short... IT JUST DOESN'T MATTER. Discover the 3 simple ways to maximize your physical attractiveness. Even better, discover how to supercharge your natural chemistry and put out the "magnetic vibration" she can't resist.
Even if you're TOTALLY unmotivated to go out, have fun, and meet women, you can change your mental state as easily as changing channels on the TV.
Bad boys get the babes, right? WRONG. Only sometimes... You need to know what women really want, and how to become a charismatic man without changing your personality. You can also sprinkle in a few simple things to create the special edge that drives women crazy with desire.
How a simple attitude shift will get you "out of your own head" so you can ENJOY yourself in any social situation. It creates a quality that is so alluring, don't be surprised if you experience an avalanche of women.
Try the "social frame" method to instantly mingle with GROUPS of hot girls at a club, party, or a social event. Nothing to be scared of, this is a BLAST. Use these mega-fun techniques and they will think you're gold.
The easiest, most powerful ways to approach and start a conversation with any woman you desire. You might be shocked how SIMPLE it is. Learn the "BOOM!" direct approaches, the indirect ones, the super-basic ones, situational conversation starters, daytime strategies, and a lot more.
WARNING: Don't try approaching a woman if you're not feeling relaxed. Here's a slew of killer strategies to help you absolutely annihilate your "approach anxiety". But in case you are feeling nervous, it's usually better to skip that approach, because it will just be counterproductive.
Avoid the 'small talk' trap with 2 cutting edge strategies to spark her interest and get her to instantly start asking YOU questions.
The secret to being a great conversationalist. You'll never run out of things to say. Plus, easy tricks you can use to avoid sounding like every other guy asking her the same boring questions.
Unleash your natural masculine power... How to know when she's into you and wants you to take it to the next level... Give women that seductive experience they crave deep in their soul. This is what being a man is all about. You can do it!
What if you could easily get women to come back to your place? Hint: A big part of it is just asking. You'll learn exactly what to say and how to say it.
No matter how hopeless you feel right now, the shocking truth is that there's millions of beautiful compatible women out there. How to tell almost instantly which ones will have that matching chemistry with you.
How to know when it's time to ask for her number, how to stop girls from flaking out on you, how to blow her mind on the first date, and much, MUCH more...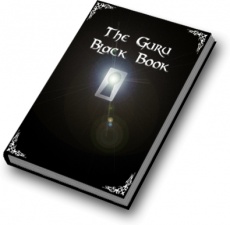 Rating:
Site owner:
Put the rating form on your site!
Listing wrong or need to be updated?
Modify it.
Mistake found?
Select spelling error with your mouse and press Esc