The Fighting Library Ebook
Category:
Sports
Title:
The Fighting Library
Description:
Learn the Facts About REAL FIGHTING From The Men Who Were There!
WARNING: Some of these techniques may now be illegal and considered "unsportsman-like"...

The Authoritative Encyclopedia of Scientific Wrestling, ALL FOUR VOLUMES:
Wrestliana; Or, An Historical Account of Ancient and Modern Wrestling by W. Litt
An exclusive interview with Yoshiaki "Kumicho" Fujiwara
Scientific Wrestling by George Bothner
You Don't Have to Be As Big As The Other Man; The Tom Jenkins Story by Colonel Red Reeder
Wrestling I, II, & III by Ed "Strangler" Lewis - Extensive coverage of nelson holds - Learn the Jack-Knife Arm Scissors, Lewis' famous headlock and hiplock, toe holds (including the Step-Over toe hold), and tons more...
Wrestling by Frank Gotch, World's Champion
The Life Work of Farmer Burns (filled with tons of instructional photographs and such great chapters as "Farmer Burns' Theory of Time" and "The Art of Self-Protection")
Modern Wrestling Holds by Ex-Olympic Champion E.R.Voigt (learn the "Cross-Bar Toe Hold", the brutal "King Pin", and much more!).
Excerpts from the very rare and exceedingly difficult to find Wrestle to Win by Spyro Vorres. ...and MUCH MUCH MORE.
The seminal historical work "From Milo to Londos" (used copies of this ebook currently fetch well over $400!)
The Science of Wrestling and Art of Jiu-Jitsu by Earl Leiderman - Includes the rules for Catch-As-Catch Can, Greco-Roman, Side-Hold, and Cumberland & Westmoreland wrestling. - Learn the Flying Mare, the standing crotch and half-nelson, the double wristlock, the head scissors, and much much more.
The Complete Science of Wrestling by Champion G. Hackenschmidt (read his thoughts on "Greco-Roman, Ju-Jitsu, and Other Styles of Wrestling Valuable Training for Catch-As-Catch-Can" and "The Wrestler's Physical Qualities and How They Should Be Cultivated"
Charles MacMahon's Wrestling Course
Spalding's How to Wrestle with Poses by Jenkins and Hackenschmidt
Also, an exclusive interview with one of the last living LEGITIMATE Catch-As-Catch-Can authorities, Billy Wicks!
Interview with Dick Cardinal
The Handbook of Authentic Indian Club Swinging
Indian Club Swinging by Frank E. Miller
Indian Clubs by G.T.B. Cobbett and A.F. Jenkin
The Indian Club Exercise by Sim D. Kehoe
Also, a brief history of Indian Clubs and physical culture in India! (334 pages)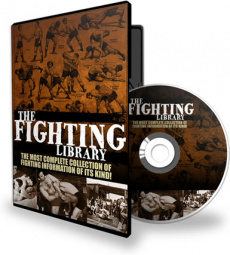 Rating:
Site owner:
Put the rating form on your site!
Listing wrong or need to be updated?
Modify it.
Mistake found?
Select spelling error with your mouse and press Esc