The Calendar and the Republic Ebook
The Calendar and the Republic
Category:
Fiction
,
History
Title:
The Calendar and the Republic
Author:
Demetrios S. Theodoropoulos, MD, DSc
Description:
Short description: When the empire came to its foretold end, Patriarch Ieremias took it upon himself to designate a ruler for the times to come; when the preordained number of years was concluded, he forbade discussions on new calendars. The tasks that lay ahead were daunting, their hardships unimaginable; yet his directions could not have been any simpler. And for all the simplicity, the centuries that followed came ripe with complications, mistaken paths, preventable catastrophes and unstoppable repetitions. Such was their cruelty that, every time one cared to look back, the question had to be raised again whether all that had happened was real or simply dreamt of.
About these cycles is the Calendar and the Republic. Naturally, it is a study of the attributes of Time - of such parts of the mystery as can be understood - and is intended to demonstrate the logical merging of History with the greater continuity of things. But if it portrays the distinct characters and types of a certain era, with all their unique reflections and fears, and unusual conditions that prompted extraordinary actions, it also brings up a very baffling riddle: the one of their seamlessly unvaried return.
About this e-book: This e-book is available for purchase for $9.00 in PDF, EPUB (iBooks, Kobo, Nook, Android, Sony, and other eReaders), and MOBI (Amazon Kindle Devices) format.
Short excerpt from Chapter 1: a. The origins of a story cannot always be traced, nor its circumstances clearly defined; sometimes event he conditions are barely known. Should beginnings have to be assigned to my case, I guess it could be the insatiable demand of the mills of Manchester for Aegyptian cotton, or, perhaps, the voracious appetite of the National Health Service for foreign-born, low-paid physicians, but it could have been any other reason that makes one's parents move to England. I am not myself a parent. And I have to start thinking of such things as reviews and balances. Librarians approaching retirement age have on occasion mentioned to me the spectacular achievements of famous compatriots of mine; in fact. Easterners of a previous generation. I know of them, but I do not really know them; some were evacuated the eleventh hour, some made fortunes in maritime transportation; others found success in the automobile industry. It is hard to see the similarity. The younger ones in the Library have not heard of glamorous shipping magnates or designers of cute cars, but they still ask questions about the legendary riches of actors and musicians talked about in regular London gossip. Junior staff tend to ignore me. Interns invariably mistake me for a Cypriot; I wish we had only been as unlucky as those of Keryneia and Famagusta - my own land does not even exist anymore. My birthplace, the real one, does not even need to be named. Under the brown frog of a winter noon, (that certain) Mr. Evgenides, the Smyrna merchant with a pocket full of currants, may have been a relative or countryman of some sort, a fellow traveller that I was not meant to meet - the celebrated poet never elaborated and neither will I. If specifically asked, I will say, of course, that I hail from York and me religion is Catholic. And although I do so to avoid lengthy explanations, neither statement would be inaccurate - but these days, people rarely ask such questions.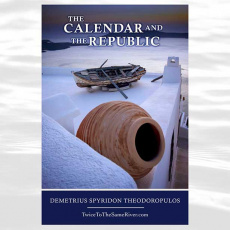 Ebook Type: PDF
Rating:
Site owner:
Put the rating form on your site!
Listing wrong or need to be updated?
Modify it.
Mistake found?
Select spelling error with your mouse and press Esc