The Attorney's Guide To Credit Repair Ebook
The Attorney's Guide To Credit Repair
Category:
Finance
Title:
The Attorney's Guide To Credit Repair
Author:
David Shapiro
Description:
"Discover Step-By-Step How To Repair Your Credit Report Fast, So You Can Buy A House , A New Car, Get Credit Cards, and Much More!."
"Here's Just A Fraction Of The Benefits You'll Enjoy After You Use The Attorney's Guide To Credit Repair!"
Here's aTaste of Want's Included:
Why disputing more than 5 negative accounts at once could ruin your chances of cleaning up your credit... and the magic number you should dispute for spectacular results.
The one (when all else fails) tactic for removing stubborn bad credit. This unorthodox approach will make even your most persistent credit problems disappear... almost overnight.
The fastest way humanly possible to remove your spouse or ex-spouses negative credit information from your credit history!
The fastest and most effective way to erase charge-offs from your credit report... and how to add mega points to your FICO Score in the process.
The (hidden legal dangers) of starting a so-called "alternate credit file" and a new option that's far superior... and 100% legal.
Learn the one thing you should never do if you get turned down for a loan or credit card. Do this and watch your credit score take a 'nose dive'.
Learn the 7 things banks "hate" to see on a loan application. If you need a loan make sure you do NOT include any of these items in your loan application.
How to lower the APR on your credit cards to zero... with one simple letter... and (save thousands of dollars) in the process.
How to add 20 perfect accounts to your credit report in 45 days or less... and add up to 190 points or more to your FICO Score.
Find out how using specific type of checking account can easily add points to you FICO Score. If your current bank doesn't offer this service, find another one that does.
Discover the two things you should do immediately if you are turned down for a loan or credit card. Do these two things and you'll increase your credit approval rate by up to 77%.
Discover the most overlooked problem on your credit report and one that scares the heck out of lenders -- and how to easily fix it. It's simple to do once you know how.
An exclusive program where you can download a 100% FREE copy of your credit report.
A sure-fire strategy to quickly delete 30, 60, and 90 day late payments from your credit report... This technique works even if the late payments rightfully belong on your report.
A specific strategy you can use to double your credit card limits within 24 hours... or less. It only takes a couple of phone calls.
A special repayment plan for homeowners that can save you $125,000 or more on your mortgage... without refinancing.
A powerful software program you can use to create a budget that will pay your bills off in the shortest amount of time... with a 30 day free trial included.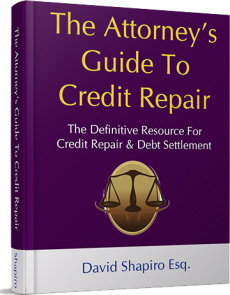 Rating:
Site owner:
Put the rating form on your site!
Listing wrong or need to be updated?
Modify it.
Mistake found?
Select spelling error with your mouse and press Esc