Category:
Fiction, Nature, Romance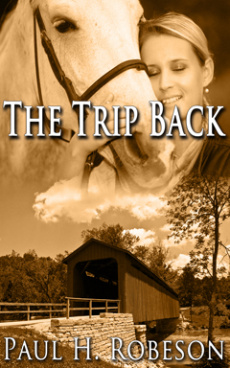 Buy this ebook here
Add to Wish List
+$1
Title:
The Trip Back
Author:
Paul H. Robeson
Description:
The Trip Back is about a young woman, Kate Coletrayn, who loses her twin sister, Kristin, in a tragic accident that leaves Kate alive, but with serious injuries. The scars from the accident, both emotional and physical, make returning to a normal life a challenge for her and as she struggles, the State makes life more difficult by informing Kate that they intend to take her family property from her by eminent domain.
As she tries to deal with everything that is going on in her life, Kate must also deal with her feelings for Richard Sprague, the physician who treated her after her accident. Once she was released from his care, Richard was finally able to proclaim his love for Kate and while she has strong feelings for him, her emotional scars hold her back.
Kate also has a secret. She is able to communicate with Kristin's spirit by using an old brooch Kristin found on the day she died. Kate tries to enlist the help of her twin to save the family property but because Richard is present at the time she tries to contact Kristin, Kate believes she may have angered her sister.
As Kate roams the family property trying to find answers and hoping that Kristin will reach out to her, the ground give ways and Kate ends up trapped in underground caves. She fears she will die in the caves if she doesn't find a way out and as she begins looking for an opening that will set her free, she makes discoveries that lead to more questions. Finally realizing that is was
...
Click here to read the full description!

Ebook Type: Other
Rating:
Category:
Education, Nature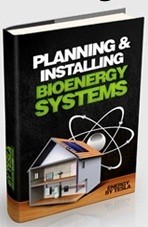 Buy this ebook here
Add to Wish List
+$5
Title:
Planning & Installing Bio Energy Systems
Author:
EnergyByTesla.com
Description:
The Energy By Tesla system will truly open your eyes to how incredibly simple and rewarding it can be to both save the planet and money, YES, it is possible! But this is only beginning!!
Planning & Installing Bioenergy systems is a complete, in-depth 238-page resource into renewable energy systems and will help you make your home as eco-friendly as possible based upon your budget and needs. This incredible resource normally sells for $199 but is yours absolutly free!!

Bonus to the "EnergyByTesla - Create Your Own "Tesla Power" System"

Ebook Type: PDF
Rating:
Nature Package!
21 Nature ebooks Click here to see the full list of these ebooks
(total value $126.30)
Buy Now
just for $22.95
$103
off
Mistake found?
Select spelling error with your mouse and press Esc