Law and Legal ebooks
Page 2 of 2
Category:
Law and Legal, Manuals, Nonfiction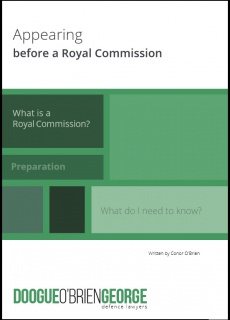 Open ebook.
Add to Wish List
+$1
Title:
Appearing Before a Royal Commission
Author:
Conor O'Brien
Description:
Learn more about Royal Commissions in Victoria, Australia. Built to investigate on issues deemed controversial and of great public interest, Royal Commissions are given powers higher than those wielded by the courts. This ebook provides a thorough discussion of the nature of Royal Commissions and the processes involved when appearing before it, with highlights on best practices to be done when summoned to provide evidence. What should you do upon receiving a letter from the Royal Commission? Should you have a lawyer represent you? Can you get funding for legal representation? These are just some of the questions addressed in this ebook by its writer, Conor O'Brien, an accredited criminal law specialist in Victoria, Australia.
This ebook also details various offences related to Royal Commission hearings, along with applicable maximum penalties and relevant legislation. It has a list of notable Royal Commissions created in the state of Victoria ever since 1854. A must-read for somebody appearing before a Victorian Royal Commission and for those who want to learn more about Victorian legal processes.

Ebook Type: PDF
Rating:
Category:
Fiction, Law and Legal, Mystery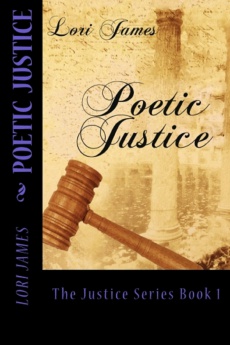 Buy this ebook here
Add to Wish List
+$1
Title:
Poetic Justice
Author:
Lori James
Description:
This novel has a little something for everyone. There's murder, mystery, romance and something for pet lovers, too.
A single mom and a stray cat turn a Homicide Detective's life upside down. When Detective Mark Stevens is called to a murder scene, he meets the victim's sister Beverley Ramsey. As time goes on he begins having feelings for her. But he's determined to remain professional. His heart has been closed for many years due to being hurt in the past.
With the help of his street cop sidekick Juan Estevez and a stray cat he names Buddy, his heart begins to open.
As the frustrating investigation comes to a close, an arrest is made. A trial begins. Did Detective Stevens fumble the case? Is the right person on trial?
The trial is overseen by a tough judge. The prosecutor is just a little too big for his britches. The feisty, female, defense attorney is not to be taken lightly.
If you like trial watching and want a peek into the lives of high powered attorneys, this novel is for you.
Note from the author: Poetic Justice is a murder mystery with a romantic twist. I hope you enjoy visiting with these characters as much as I did.
LJ

Rating:
Category:
How To, Law and Legal, Nonfiction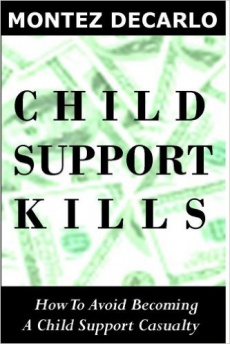 Buy this ebook here
Add to Wish List
+$1
Title:
Child Support Kills: How To Avoid Becoming A Child Support Casualty
Author:
Montez DeCarlo
Description:
Child Support Kills is the only book of its kind to highlight the tragic events of Child Support as well as provide the reader guidance (not legal advice) on how to avoid becoming a Child Support casualty.
Family laws are certainly necessary to make sure "deadbeat" parents are held responsible for co-creating a life and providing the basic necessities and resources to sustain that life. However, rather than approaching each child support case or situation objectively, adjudicators have consistently abused their discretion under the "best interest of the child" premise—which has significantly contributed to the systematic manufacturing of "deadbeat dads". It is this type of abuse that has destroyed bonds between parent and child, driven a great number of non-custodial parents to kill senselessly, or caused parents and children to commit suicide—hence the title of this book—Child Support Kills.

Ebook Type: Other
Rating:
Law and Legal Package!
3 Law and Legal ebooks Click here to see the full list of these ebooks
(total value $14.00)
Buy Now
just for $6.95
$7
off
Mistake found?
Select spelling error with your mouse and press Esc