How to lose massive weight Ebook
Category:
Fitness
,
Weight Loss
Title:
How to lose massive weight
Description:
The Neuro Linguistic Diet
Have you tried all the diets only to put the weight back on again?
Are you tired of trying to lose weight?
Have you tried one or more of the following diets without lasting success?
Atkins
Food Combining
Low Carb, High Carb
GI Diet
Low Protein, High Protein
Did you know that at any one time more than 50% of people are on a diet of some kind in the hope that they can control or lose weight?
Why do traditional diets work in the short term and fail long term?
Did you know that more than 90% of those people lose weight initially and then fail over the next three months?
One of the major reasons why diets fail is because people find the rules and regulations hard to follow, the food hard to find and expensive, and the diet both boring and soul destroying.
The Food Myth
If you go into your average book shop you'll see hundreds of different fad diet books, offerring you enormous weight loss by a variety of different methods: "eat as much cardboard as you want", or "eat only fish cooked on a Tuesday!!!" as long as you only combine it with imported Tuscan peas.
All these diets are created with one view in mind: to get you to buy the book, try the diet, see some short term success, then watch your success fail and then buy yet another diet book

Are you a Yo Yo dieter
If you are reading this, then the chances are that have been on a diet already in the past and not found lasting success.
The majority of people find that they have been on at least three diets in their lives and will recognise the changes in their weight in the graph.
Unfortunately, most people who "yo yo" diet end up putting on much more weight then they were originally
But I don't have any will power and I just love Chocolate
A lot of diets fail because they involve an element of will power and deprivation. For instance "Once you start this diet you can never eat real chocolate again" or "From now on your diet will rely on mind over matter. Be Strong Think Thin"
Whilst these rules and positive thinking suggestions work in the short term, the fact is that most people find them inhibiting and hard work and after a while just give up
The Solution
We will show you how to conquer your weight loss forever. And that is a guarantee. If you don't lose weight on our programme then we will refund your money!!
Our Success is your success
The Neuro Linguistic Diet ™
This new ebook will show you how to alter the way you feel about food in a simple straight forward way. This is important as we believe the secret of success is not what you eat, but why you eat.
People often eat the wrong foods or too much food even when they know they shouldn't. This is because the intellect and intelligence falls way behind the power of our emotional needs.
For those overweight, comfort eating, emotional support and pure enjoyment of eating can be a major problem in controlling your weight.

How your mind is programmed
The fact is that most people eat for the wrong reasons. We really only need to eat to ensure a healthy body and provide us with energy to perform our day to day tasks.
Unfortunately as a result of one of the biggest food industries in the world we are targetted by clever advertisers encouraging us to eat more and more.
Emotionally most of us find pleasure and comfort from eating and can use it to provide oases in our busy and stressful lives.
Whenever there is a contest between the mind and the emotions: the emotions win out every time.
How many times do we eat a piece of chocolate knowing that we are going to put on weight but somehow making excuses for it. We eat what's bad for us because it makes us feel good.

Identifying the causes of weight gain
Our 7 day programme gives you the tools to discover the emotional reasons behind your weight control problems and examines simple straightforward strategies for altering these assocations forever.
Once we have established the true associations you have with food we can then set about altering them and forming appropriate ones.
Making a true decision to change
The most important factor in any eating change is the decision to do it and to stick to it. Our programme shows you how to do this quickly and effectively
Changing the emotional associations
You will learn easy techniques to alter the way you think about food, so that you will never need will power again.
You won't need to learn complicated diet lists or feel restricted in what you eat.
All you need do is to learn why you eat and we'll show you how to change it forever.

Some Frequently Asked Qustions
Q. Do I need to exercise for this programme to work?
A. Whilst exercise is good for you, No you don't need to exercise to make the programme work for you.
Q. How much weight can I lose?
A. Once you master the techniques in the programme you will be able to tailor your weight loss with your needs.
Q. Do I need to take medical advise before starting this programme.
A. Everyone is encouraged to seek medical advice before starting any diet. In fact we would encourage you to share our information with your doctor as we are 100% sure that he will endorse it.
So what do others think of this approach to weight loss
CASE STUDY
Age: 28
Start Weight: 14 stone
Current Weight: 9 stone 8lb
Dieting History

I've tried almost everything! F-Plan, Grapefruit diet, Low Carb, Slimming Magazine, Cambridge, Weight Watchers, Calorie Counting, Pills - ponderax, tenuate dospan, douramin, Zenical...
I was overweight/obese as a child. Born 10lbs, later I would joke that I weighed in stones my age in years! Certainly true at 11 years and 15 years. I always thought I got fat being indulged/comfort eating when my mother died when I was 8 - but photographs show it was earlier than that, when I was 5 or 6.
First time I lost weight (aged 22ish) at University I went from 14-15 stone to 10?, then got married aged 26 and the weight piled on.
Since then I've tended to lose 2 stone and put on 3 - fluctuating between 14 at my heaviest and about 11 stone at my lightest.
On Being Overweight?
I've always hated being fat - not able to move, buy clothes, etc. My husband never said anything directly, but clearly thought it simply a question of willpower. He's proud of my success this time though!
I was teaching in a pupil referral unit, difficult young teenagers (14-16years) and they often made comments and poked fun at me. I felt less of a person, thick and stupid and greedy. My overweight daughter was like a mirror of myself and I always thought people would think no wonder she was fat. Actually, she's a really nice young woman now and comfortable with herself and losing weight.
I feel really motivated this time and confident I have now found the key to maintaining, my weight loss
"I Dropped My Bodyfat In Half, And Now I'm An Inspiration to My Friends and Family!"

"Thanks to the this program I lost more than 32lbs and have not looked back. Thankyou all very much"
"Since losing weight I have not put on an ounce in more than 6 months and I'm eating exactly what I want to eat!"
"No pills and no frills. It all makes perfect sense and it really works A+++"
" i just love these guys! This program is recommended to everyone. It I can do it, anyone can do it!"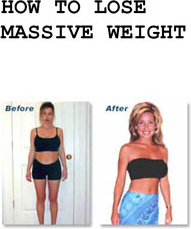 Site owner:
Put the rating form on your site!
Listing wrong or need to be updated?
Modify it.
Fitness Package!
34 Fitness ebooks Click here to see the full list of these ebooks
(total value $313.20)
Buy Now
just for $29.95
$283
off
Weight Loss Package!
33 Weight Loss ebooks Click here to see the full list of these ebooks
(total value $281.00)
Buy Now
just for $29.95
$251
off
Silver Package!
Any 100 ebooks from 2000+ titles Click here to see the full list of these ebooks
Buy Now
just for $29.95
Gold Package!
Get full access to 2000+ ebooks Click here to see the full list of these ebooks
Buy Now
just for $49.95
Mistake found?
Select spelling error with your mouse and press Esc