Foreclosure Cleanup Cash Program Ebook
Foreclosure Cleanup Cash Program
Category:
Business
Title:
Foreclosure Cleanup Cash Program
Author:
Les Tyler
Description:
Start a Foreclosure Cleanup or Property Preservation Company!
Banks Are Currently Foreclosing on 175,000 houses A MONTH...
They need to pay somebody to clean and fix up all of these foreclosures ... So why not YOU?!
And believe, me, Banks are more than willing and happy to pay the average foreclosure cleanup & property preservation bill.
Here's a Sampling of What You'll Learn:
How to quickly get an EIN # and a business license
Information on how to access the direct links for all of the official forms you'll need to fill out in each state
Learn about what types of insurance are required and properly set up your policies so that you'll be adequately covered and meet standard vendor requirements
Find out what you can expect as a business owner for each of the three types of services you can provide
Learn about the growing need for Foreclosure Cleanup & Property Preservation firms and how you can get your piece of this $2.1 BILLION dollar a year industry
How to determine if you'll need a Contractors' License
Learn what equipment you'll need and what supplies to purchase
How to pay the people that work for you so that you can efficiently manage your own cash flow
Determine how you can easily 'staff' your operations with independent contractors
Know how to schedule properly so that you allow sufficient time for each job while maximizing your profit potential
Become familiar with OSHA and Safety Standards as well as the health & safety hazards associated with this industry so that you can avoid accidents and costly fines
Effectively run & manage your crews without having to be at every single job
Learn about the legalities of removing abandoned vehicles and the "how-to" part of getting them off of the property
How to estimate just how much junk you'll have to haul out
Understand the difference between "Broom Sweep" and "Open House Clean/White Glove Clean" and how to do each one (this will save you much time, energy and headaches!)
Understand HUD/FHA Guidelines as they pertain to junk-outs and cleanups
Learn what constitutes Household Hazardous Waste and what to do with it
Learn how to estimate how long a job is going to take with the "Labor Hours Cheat Sheet" as well as make sure your staff clean in accordance with standard cleaning times
How to handle pest-control issues
Accessing Properties - How to quickly & easily gain access to vacant property without damaging the property and incurring additional expenses
Learn the requirements for securing a property and how to comply with guidelines, including lock changes
Discover how to correctly board windows and door in compliance with HUD Guidelines, including what techniques to use, what type and thickness of wood to use, etc.
Understanding HUD/FHA Guidelines as they pertain to various property preservation services
Learn how the bidding system works in the property preservation industry and what makes for a winning bid
See why it's important to visit a property in order to generate a competitive
Use the valuable proprietary Foreclosure Cleanup Cash Bidding Spreadsheets (included FREE!) quickly and easily with step-by-step instructions
Learn how to size/re-size photos and how to label them using free software or software you already have on your computer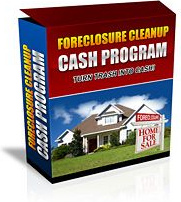 Ebook Type: PDFAudio Included,
Rating:
Site owner:
Put the rating form on your site!
Listing wrong or need to be updated?
Modify it.
Mistake found?
Select spelling error with your mouse and press Esc