Easy Organic Gardening Ebook
Category:
Garden
Title:
Easy Organic Gardening
Description:
Organic Gardening is the Healthiest and Most Ethical Way to Feed Yourself and Your Family!
In The Easy Guide to Organic Gardening I expose the secrets and strange history of agricultural practices including ...
Why bladderwrack and kelp (two types of seaweed) make great fertilizers
How to make indoor seedlings hardier so they can successfully be transplanted outdoors
How to build a vermicomposting grill which allows worm droppings to enrich your soil
The advantage that smaller seeds have when it comes to germination
The perfect way to break down wood so that natural material can rot
What the best sources of natural non-toxic nitrogen are for your garden
How to test the temperature of the soil using a thermometer
How to safely use weeds to fertilize your soil without having them seed the area you are fertilizing
How to identify compost that may actually be BAD for your garden produce
The things to watch out for if you collect seaweed from the beach or you could accidentally contaminate your organic garden
How to identify how far apart certain plants should be planted so that they can thrive
An explanation of how and when nitrogen fertilizers first began to permeate our soils and exhaust it of much needed nutrients and minerals
How to use rocks to help your plant absorb the proper amounts of water and nutrients from the soil
How to make sure that your garden has an abundant supply of water
How to determine whether or not you have positioned a plant in the ground so that it is level
How to tap the soil flat so that you keep the plant secure yet not smothered too tightly by dirt
Which "cool weather" crops you can plant early in the spring
A breakdown of what plants decompose the fastest should you need "humus in a hurry!"
A sub chapter on what things can be added to a compost heap to help it break down as quickly as possible
How to make use of the plan hardiness chart for the USA or the UK to know what you can plant in your area
Why a larger seed is more likely to grow a plant that can thrive outdoors than a small one
A discussion of how much you need to water the plants so cuttings or seedlings can be well established
How to mix mature compost with sand and this secret medium to make sure indoor seeds germinate properly
Why spring onions, leeks and onions should be an indispensible addition to your garden
How to successfully build a trench for planting your seeds
How to add rich natural sources of carbon to your compost to make it as nutritious as possible for your garden
How to make compost tea out animal manure to fertilize your plants with
How to plant very small seeds without losing them in your gloves, clothing and hair
Why some of the substances that that commercial agriculture pours on our earth is so toxic that it should not be allowed to come within miles of our dinner tables
How to make sure that you can grow pest-proof tomatoes
How to get a "head start" with seeds in the Spring by germinating them inside first
How to use a glass of water to correctly identify your soil types
The practices of botanist Sir Alfred Howard who is often described as the "father of organic gardening."
Why radishes are almost idiot-proof to grow and a good organic "beginner vegetable"
How to read the back of a seed packet and really decipher what the charts have to say about what you are about to plant.
Why having too many seeds is better than not having enough
How to use recycled water to nourish your organic garden
Access to a chart called the seed packet jargon buster that can help demystify what you can plant and what you can't plant
How to make sure that seedlings that you are going to plant are tough enough to make it from indoors to outdoors
How to loosen up soil beds without disturbing the natural structure of the plant bed itself
How in the sixties activist Rachel Carson managed to get DDT out of our lives after she demonstrated that it kills birds!
How to understand how to work with the inevitable inconsistencies that come with working with Mother Nature once you make the decision that you cannot control her (part of being a true organic gardener)
How to test your soil for pH balance and what the perfect acidic/alkaline balance of the earth must be to go organic
Why keeping some weeds in your garden is an ethical way of supporting wild life in your garden as well
How to plant saplings in the garden so that they can thrive instead of become unattractive weaklings
How to mix soils to make a nutritious supportive loam for your garden
How to practice vermicomposting which is the fine ancient art of adding worms and worm droppings to your garden
How farmers were able to grow healthy fruits and vegetables before the advent of nitrogen and chemical fertilizers
How to make sure that you are using uncontaminated water to grow your organic vegetables and fruits (or else it is not really organic)
How to make your own humus to enrich your soil
Why nitrogen based fertilizers are expensive to us in more ways than one
What crops need "hot" soil to do well organically
How to deploy bird droppings into your humus to encourage nitrogen production
A discussion of the absolutely ideal type of weather for transplanting seedlings
How to use weeds as a way of helping you pull nutrients to the surface from deep down in the soil
How to work your garden so that you don't have to do any garden maintenance and how you can even grow highly nutritious edible weeds
All about the movement attached to Organic Gardening Magazine that helped many enthusiasts switch from pesticides back to healthier ways of growing gardens
How to create raised garden beds so you can double your productivity
A discussion of the important role that mulch can play in your seeded area
The name of a special plant that has leaves that can specifically be used to help fertilize tomatoes
The secret of using iron supplements to enrich the soil and when it is possible to use too much
How to prevent the roots of plants from drying out when you transplant them
How to use a standard bit of graph paper to plot out what your garden should look like
How to introduce conditioning materials like gypsum to the soil
Why reducing our dependence on nitrogen and chemical based fertilizers is absolutely crucial to mankind's long term survival on this planet
A chapter on how to use organic materials that can rot to form humus that you then can use as an natural organic fertilizer for your garden
How to profile your soil and its needs by determining whether or not it is dense, tightly packed, dry, cracked, sandy, moist or binding
How to handle a plant's "root ball" so that you do not damage it
Why you should take care to move your compost heap from place to place every year
How to make sure that your compost has a nice supply of air so that it does not become muddy
A complete list of all of the things you might THINK belong in compost but should never, ever be part of it such as cat litter or cigarette butts!
How to make row covers out of things like plastic milk containers if the weather gets too cold and threatens your seedlings
How to make your own mineralized fertilizer out of broken down fish bits
How to quicken changes in soil composition that normally could not happen overnight without resorting to dangerous chemicals
The definite disadvantage of using decomposing hay for fertilizer
How to prevent moist soil from becoming clay or mud
Where to find organic seaweed fertilizer
Why you should plant this vegetable which just keeps giving and giving
How to assess whether or not a seedlings bought from a garden center or shop are healthy enough to make it
How to assess your nutritional needs, weather and soil to figure out what you are going to grow
All about how to be a proper "double digger" to make sure your soil has great structure
How organic produce actually ended up being more of specialty item that costs more to produce when it should be the other way around ...
How to recognize weather and soil conditions so that you can identify those that are good for growing a particular fruit or vegetable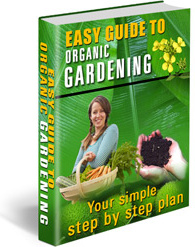 Rating:
Site owner:
Put the rating form on your site!
Listing wrong or need to be updated?
Modify it.
Mistake found?
Select spelling error with your mouse and press Esc