Confrontation Ebook
Category:
Nonfiction
,
Religion
,
Self Help
Title:
Confrontation
Description:
This book, Confrontation, ventures into the gruelling temptation of Jesus who faced off Satan in a lonely desert, over the course of forty days. The fate of the world hung in the balance. Weakened and emaciated by days of fasting, He faced the most enticing sophistries but met each seductive argument with the words from Scripture, "It is written...." Confrontation explains the secret to Jesus' victory in the wilderness of temptation and how it can be yours today. At some point in life, we must confront our worst enemy, we must face our keenest temptations. This text provides spiritual strength and courage to overcome in your own struggles with self, lust, and the pride of life. Satan who was once an honoured angel in heaven had been ambitious for the more exalted honours which God had bestowed upon His Son. He became envious of Christ, and represented to the angels, who honoured him as covering cherub, that he had not the honour conferred on him which his position demanded. He asserted that he should be exalted equal in honour with Christ ... After he and his angels were expelled from heaven, he was more successful in his objective to precipitate the fall of man in the garden of Eden through Adam and Eve. However, in the desolate wilderness, Christ was not in so favourable a position to endure the temptations of Satan as was the first parents. Yet, Jesus humbled himself and took man's nature... Christ in the wilderness, stood in Adam's place to bear the test he failed to endure.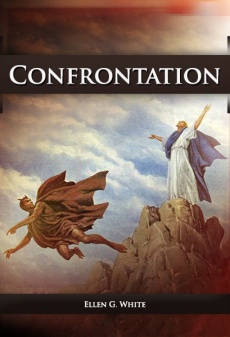 Ebook Type: PDF
Rating:
Easy Veggie Meal Plans
Category: Diet, Weight Loss
Price: $57.00
The Calendar and the Republic
Author: Demetrios S. Theodoropoulos, MD, DSc
Category: Fiction, History
Price: $9.00
The Necessity of Prayer
Author: E. M. Bounds
Category: Christian Books, Religion
Price: $3.00
The Daniel Defoe Collection
Author: Daniel Defoe
Category: Adventure, Classic
Price: $7.95
Ebook Creation For Illiterate - Ghostwriters Goldmine!
Category: E-Business, For Authors
Price: $4.95
Professor Homeschool
Category: Children, Education
Price: $7.00
Cracking Creativity!
Category: Education, How To, Self Help
Price: $7.00
Commentary on the Psalms of David
Author: Charles Spurgeon
Category: Christian Books, Religion
Price: $3.00
Site owner:
Put the rating form on your site!
Listing wrong or need to be updated?
Modify it.
Mistake found?
Select spelling error with your mouse and press Esc