Black Mask Marketing Ebook
Category:
E-Business
,
E-Marketing
Title:
Black Mask Marketing
Description:
LEGALLY ROB YOUR COMPETITORS!
STEAL THEIR SURFERS & TRAFFIC!

WHILE PUTTING THEIR MONEY IN YOUR BANK ACCOUNT

THE ONLY THINGS MISSING ARE THE HANDGUN & GETAWAY CAR


Over 20 Million Users Already Have This Controversial Software Installed and Thousands More Are Installing It Each And Every Day!

NOW, I show YOU how to show THESE surfers YOUR ads at the EXACT MOMENT they are looking for it!


PEOPLE ARE GOING TO BE PISSED

They Have Been Secretly Making BOATLOADS of CASH with Virtually NO Competition Until NOW!!
Today, I show YOU how to...
Snatch Their Buyers Money RIGHT OUT OF THEIR GRUBBY HAND
Kidnap Your Competitors Visitors RIGHT OFF THEIR PAGE
Swipe Expensive Pay Per Click Traffic for MERE PENNIES
Jack First Page Search Engine Listings WITHOUT ANY SEO KNOWLEDGE
Build Your Mailing Lists Quickly With SOMEONE ELSE'S TRAFFIC
Grow A Massive Downline With Almost ZERO EFFORT
Turn 20+ Millions Surfers Into Your Personal Cash Register ANYTIME YOU WANT
Did I mention, PEOPLE ARE GOING TO BE PISSED?
This may be the MOST CONTROVERSIAL e-Book you will EVER read.
IT'S LIKE PAY PER CLICK ON CRANK
Who Ever Told You It Was Hard To Make Money Online FLAT OUT LIED TO YOU or THEY DON'T KNOW HOW!!
I tell you what products makes the most money and what doesn't.
I will walk you step by step through getting everything set up.
I give you the tools you need to start making money almost immediately.
I Give You the Knowledge to Make Money Even If You've Never Been Successful Before and This is The First Time You've Ever Even Been Online!!


Frequently Asked Questions

IS THIS LEGAL?

Legal, yes. Ethical, you decide. I'm not the moral police. Can you sleep at night knowing you are filling your vault from other peoples work? Hey, why not?!? Big corporations do it everyday. Really, we're just doing the surfer a favor by presenting them with other options and allowing them to make their own decision. Nothing wrong with that!! The fact that we do it at the exact moment they have their credit card in their hands and are chomping at the bit to make that purchase is just gravy on the mashed potatoes for us, though it sucks for the competition, but that's life.

WHY DOES IT COST THIS MUCH?

The price of $27 is more than fair!! You want me to show you how to make lots of money doing hardly any work and you want me to go hungry also?? Just kidding!! Every time I sell a copy of this, I actually create a competitor for myself and for you if you purchase also. While there are thousands of affiliate programs and hundreds of thousands of products to earn money from and we will probably never cross paths, the possibility does exist. By setting a higher price for this highly controversial money making method we can keep OUR competition to a minimum. $27 compared to what you can make is nothing, absolutely nothing..

HOW MUCH MONEY CAN I MAKE?

While I am legally prohibited from telling you exactly how much money you will make, I am certain that if you following my manual, you will be very happy with the results. As a matter of fact, I back that up with my 100% money back guarantee. You have nothing to lose and everything to gain. Get off the fence and let's get this working for you!!

IS IT HARD TO DO?

If you are able to read this page, you can do it!! Everything is written out, step by step so you can't mess it up. Once you've ordered, you will have my personal contact information and you are always free to ask me any questions you may have. Once it's off an running, it's basically the most hands free, auto-pilot, money making maching, you've ever seen.


ARE YOU STILL READING THIS??

YOU AREN'T GOING TO MAKE ANY MONEY LOAFING AROUND DOWN HERE!!
About Zango (from their website)
Zango, Inc. is an online media company providing consumers free access to a large catalog of free, sought-after online videos, games, music, tools and utilities. Much like television, this content is funded by advertising and is therefore free to the consumer.
Because of the Internet and digital technology, massive amounts of new online content are now available. Consumers typically access this content for free. However, Web publishers, content creators and providers aren't able to earn a living from their products. Unlike publications and other subscription-based models from the print and television industries, online consumers have proven reluctant to pay a monthly subscription fee for access to online content and entertainment.
Zango has developed a unique solution to this economic dilemma. Through what Zango calls its "Content Economy," advertisers, web publishers and content creators are able to use Zango's proprietary automated technology to earn income through the sales of products and distribution of web content and tools. With the Content Economy model, consumers are able to access and enjoy web content and entertainment for free, because when they search or browse online for products and services, they see ads from Zango advertisers. Zango delivers ads that are relevant at the time someone is shopping for that specific product. Because of this unique method of "time-shifted" advertising, Zango advertisers earn industry-leading return on investment for their marketing dollars.
Web publishers and content providers get paid by Zango for distributing their creative assets. Zango earns revenue from online advertisers, and thus, keeps this new Content Economy alive and thriving.
Zango has more than 20 million opt-in users and tens of thousands of new consumers opt-in every day to enjoy entertaining and useful online content. Zango is committed to safe and ethical Best Practices and offers two desktop advertising product lines under the brands Zango and Hotbar.
Founded in 1999, the company has maintained a positive operating profit every quarter since the fourth quarter of 2001, is privately-held and based in Bellevue, Wash. Zango employs more than 200 people globally and in addition to its headquarters, has offices in New York, Las Vegas, Montreal, London and Tel Aviv.
How Does Zango Work?
Advertisers bid on keywords and keyword phrases. They can even target specific url's. This means that when someone goes to yoursite.com, if they were bidding on yoursite.com, theirsite.com will open on top of yours. Yes, that's correct, someone can bid on your website and kidnap your surfer. You can watch a video demo here. You'll see that the page that pops is 80% of the screen, we'll go more into that later. I just wanted you to make a mental note of what you just saw for when it comes up again later..
Is That Even Legal?
Apparently it is. Their surfers voluntarily install this software to access free games, videos, applications, screen savers. etc.. in exchange for agreeing to be presented with content targeted advertising.
At one time, there were some legal problems with the methods being used to install this software and changes have been made so that the surfer absolutely does understand what they are installing. Click here to view the consumer opt-in process.
This is where the great moral dilemma sets in. Some would argue that this is absolutely unacceptable and is basically theft. Others would argue that the computer and browser belong to the consumer and that it is their choice how they choose to surf the Internet.
Of course, I think it's safe to say that the ones losing surfers and sales are the ones against it and the ones jacking visitors and sales are definitely for it.
How Does This Affect Me?
Well, you are either making a lot of money from it or you are most likely losing traffic and sales to it. It's as simple as that.
With an estimated One Billion plus Internet users worldwide, the 20+ million Zango users seems rather insignificant in the grand scheme of things, but that is still 20+ million surfers that may have bought from you, and remember... tens of thousands new users are downloading and installing the Zango software each and every day. I think it's safe to assume you are being affected to some extent.
The extent to which you are affected varies depending upon several factors such as whether you are marketing your own website, affiliate products, the size of your business, etc. This will become more clear later as I go into detail how Zango advertisers may target you.
Is This Ethically Wrong?

The consumer makes a decision to download and install the Zango software so that they may access the content offered by Zango and its content publishers. They are making a decision that will affect their we surfing experience and it is their right to make that decision.
It is not a covert install, the terms of the install are very clear and the option to uninstall is easily available to them so I don't feel that this is the same category as other installs we would classify as adware which generally installs itself without the users knowledge, hides itself and makes it virtually impossible to remove.
If you've ever used an exit console then you've basically affected the surfers browsing experience in exactly the same way. The surfer wishes to go to site xyz.com and then gets your page popped up on top of the page they wished to visit. Not to mention, the exit pages which open up larger than the screen resolution which most surfers don't know how to close, the chained exit consoles, the new "windows messaging" type consoles that actually stops the surfer from leaving your site, the disabling of the back button, the opening a page in a new window and closing the parent window and I could go on and on. Most of which is considered to be perfectly legitimate marketing techniques. And how about the new console poppers that get triggered when the surfer tries to close out the page or click their back button.
With that being said, I think that targeting keywords the consumer may search for in their Zango toolbar is within the realms of ethical marketing. I do, however, believe that targeting someone else's website, adword campaign hijacking, piggy back list building, downline stealing and other techniques that I cover are over the top.
Ultimately, you have to make up your own mind about this.
What's The Competition Like?
Depending upon the keywords, of course but competition is virtually non-existent compared to traditional "pay per click" campaigns. Especially for the more targeted campaigns. If you were targeting a well known Clickbank product, you can expect to have several people bidding against you, but nothing like you would find at Google.
Targeting actual physical products, you can actually find yourself with no competing bids whatsoever. It's a wide open, pin point targeted market and you get the traffic almost for free.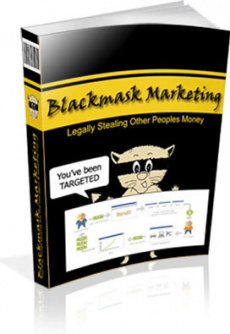 Price: $

27.00
Ebook Type:
PDF
Rating:
Site owner:
Put the rating form on your site!
Listing wrong or need to be updated?
Modify it.
E-Business Package!
455 E-Business ebooks Click here to see the full list of these ebooks
(total value $4723.45)
Buy Now
just for $49.95
$4673
off
E-Marketing Package!
338 E-Marketing ebooks Click here to see the full list of these ebooks
(total value $3366.90)
Buy Now
just for $49.95
$3316
off
Silver Package!
Any 100 ebooks from 2000+ titles Click here to see the full list of these ebooks
Buy Now
just for $29.95
Gold Package!
Get full access to 2000+ ebooks Click here to see the full list of these ebooks
Buy Now
just for $49.95
Mistake found?
Select spelling error with your mouse and press Esc