Baby Bump Pregnancy Fitness System Ebook
Baby Bump Pregnancy Fitness System
Category:
Children
,
Women
Title:
Baby Bump Pregnancy Fitness System
Description:
Demand more out of your pregnancy workout than just a long cardio routine, stretching & some token dumbbell exercises.
Discover the secret behind having a fit, healthy, energized, comfortable pregnancy.
Dear Friend,
Do you want more out of your pregnancy?
Overcome and reduce energy lows and yawning your way through your 3rd trimester.
Feel Fit, Comfortable and Energized on your journey towards delivery while working and caring for your family.
Are you sick of seeing magazine pregnancy models perform outdated lateral raises with pink dumb bells?
Are you a busy pregnant professional or pregnant mother that has no time to get to a gym?
Are you sick of seeing pregnant women bouncing around in traditional aerobics classes?
Avoid pregnancy related muscle pain.
Do you want the best Energizing, Posture Supporting, Functional strength pregnancy exercises?
Feeling fatigued, uncomfortable, bloated and emotional?
Tired of the "know all" personal trainer guy trying to explain how an exercise should feel to a pregnant client?
Did you know typical fitness pregnancy programs may increase low back pain?
The Baby Bump Pregnancy Fitness System

Don't want another typical gym routine, aerobics class or just going through the motions. A program like this is boring, uninspiring and can steal precious time and energy. You need a specific, energizing pregnancy program that can be completed in 10-15 minutes time anywhere.
What makes this Pregnancy Fitness System so unique
Avoid emotional mood swings and feeling overwhelmed and out of control.
Maintain and gain strength and endurance for delivery and post partum recovery.
Avoid pregnancy related muscle cramps and discomfort. Issues such as pregnancy related piriformis syndrome, calf and hip cramps, sciatica and Ileotibial band issues can be debilitating and contribute to sleeplessness.
Combat pregnancy related back and neck pain by performing joint stabilizing exercises you can help prevent these discomforts and be walking tall like the Proud Pregnant Women you are.
Take control of your body-don't fall victim to extremely poor posture, unhealthy weight gain, cravings and restlessness.
Spend less time in a gym and more time with your family. Working out for 10-15 minutes a few times a week is all you need to discover a fit and energizing pregnancy. You can do these workouts anywhere.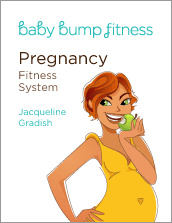 Rating:
Site owner:
Put the rating form on your site!
Listing wrong or need to be updated?
Modify it.
Mistake found?
Select spelling error with your mouse and press Esc