52 Mind Power Secrets Ebook
Category:
Mind
Title:
52 Mind Power Secrets
Author:
Terry Goss
Description:
Study each secret carefully. When you apply a secret to your life, you'll begin to mentally grow into genius. The quality of your life will improve.
Below is a list of all (52) Mind Power Secrets:
When You Think, Act. Don't Wait For A Second Chance
When In A Rush, Stop For Three Seconds
Watch Your Self-Talk
Watch What You Think About
To Make Retrieval Easier, Prioritize Your Thoughts
Think Better Quality Thoughts
Stop Relying So Much On Other People's Thoughts
Stop Relying So Much On Chance Or Luck
Stop Letting Your Thoughts Push You Around
Stop Leaving The Creator Out
Stop Blindly Trusting That Still Small Voice
Stop Adopting Alien Thoughts
Start Ruling Your Thoughts With Tenderness And Love
Start Executing The Death Penalty On Your Unworthy Evil Thoughts
Run Your Mind Like A Kingdom
Repair The Communications System With Your Subconscious Mind
Realize You Think Hundreds Of Thoughts Each Day
Realize Thoughts Use Energy
Realize Thoughts Give Birth To Other Thoughts
Realize That Your Thought Kingdom Is Huge
Realize That You Think Thoughts You Aren't Aware Of
Realize That Some Of Your Thoughts May Be Evil
Question The Origin Of Your Suspect Thoughts
Put Your Lazy Thoughts To Work
Plan Your Mental Events Way Ahead Of Time
Never Stop Growing Mentally
Master The Art Of Programming Your Mind
Make Sure Peace Reigns Throughout Your Mind
Look At The Big Eternal Picture
Learn To Think Faster
Know That Peace And Joy Can't Live With Torment And Sorrow
Keep Creating
Issue Assignments To Your Thoughts And Expect Results
Issue Arrest Warrants Against Your Fugitive Evil Thoughts
Have Your Subconscious Mind Screen Your Words Before You Speak
Get Rid Of Your Old Childhood Programs
Get Rid Of Your Grain Of Doubt
Get Rid Of Those Demon Spies
Get A Good Mental Education
For Goodness Sakes, Turn On The Lights
Face It, It's Think Or Sink
Don't Get Out Of Bed Without A Mental Plan
Don't Forget To Build Your Character
Don't Ask,-Command Your Thoughts
Develop Programs That Create And Manage Other Programs
Develop A Program Habit Of Using Your Subconscious Mind Every Day
Develop A Close Relationship With Your Subconscious Mind
Destroy Those Profanity Programs
Consider Your Thoughts As Citizens Of Your Mental Kingdom
Break Up The Mental Mutiny
Become A Detailed Careful Thinker
Always Use A Priority System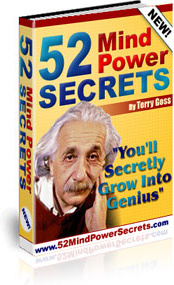 Rating:
Site owner:
Put the rating form on your site!
Listing wrong or need to be updated?
Modify it.
Mistake found?
Select spelling error with your mouse and press Esc