177 Ways To Reduce and Burn Calories Ebook
177 Ways To Reduce and Burn Calories
Category:
Diet
,
Weight Loss
Title:
177 Ways To Reduce and Burn Calories
Description:
The Last Diet Plan You'll Ever Need
The Mediterranean Diet, The Atkins Diet, South Beach Diet, Zone Diet, Cabbage Soup Diet, Negative Calorie Diet! Geesh, it's enough to drive you straight to the grocery store for a pint of Ben and Jerry's finest!

Have you tried some or all of those diets? Are you sick and tired of being pushed, shoved and pulled in 10 different directions when it comes to finding a diet that works?
Your Search Is Over!
Listen, every diet guru out there has a plan just for you and you're guaranteed a slim down. They're goona tell ya that they have "discovered" the miracle of the ages.
You'll be guaranteed a slim down alright. . .your wallet will get much slimmer by the time you've bought their material, supplements, food and other so-called "dietary aids."
I'm going to let you in on a secret. It's the absolute magical solution to your weight loss program. Shhh, don't tell anybody else, we wouldn't want to let the secret out.
Here's the scoop. . .it doesn't matter which of the latest fad diets you try there's only one way to lose weight. You gotta burn more calories than you eat. Duh! What's so difficult to understand?
That's just the point. It isn't difficult to understand. Putting it to work, well that 's a different story.
You Need A Checkup From The Neck Up!
Before you start stepping on the scale 100 times a day, or defrosting your next frozen "gourmet weight loss" TV dinner you need to stop for a minute already.
If you tried all these diets and cleaned out your piggy bank over and over again and you feel like you're losing the war, do you think that maybe you need to rethink your strategy?
I'm going to let you in on a secret. This is the golden key and ultimate Nirvana of the diet world. If your head isn't in the right place a diet isn't going to work. . .period.
Your diet needs to start in the six inches between your ears! I'm not talking about that old "you are what you eat," although it does have a ring of truth to it.
You talked yourself into all those extra pounds, didn't you? How would you like to talk yourself right out of them? Well, that's what you'll learn in "177 Ways To Reduce and Burn Calories."
But, before you begin to put the 177 tips to work, you're going to learn why none of your other diet plans have produced the results that you desire so desperately.
Have you ever wondered why it is that you starve yourself, exercise to the point of exhaustion and the doggone scale never budges an inch?
Well, we're going to tell you. It's not your fault. No one has ever told you why you keep repeating the same self destructive behavior over and over again.
Once you understand why, you can begin to set the proper behavior in motion. When you do, we've got the tips for you. Great stuff like:
How to remove the fat from cheese
A great substitute for butter or margarine
What you can do with water to suppress your appetite
The truth about reduced fat claims
How to eat fast food and still lose weight
How to order when eating out
Why a veggie sandwich may not be the best choice
How to spice up and burn calories
And much, much more...
What if I told you that you have talked yourself into and right out of losing all the weight you want? It's the truth.
No one has done it to you. You've done it to yourself, but don't feel guilty about it. If you had known better, you would have done better. And, now you can!
Ready, get set, GO! Order your copy of "177 Ways To Reduce and Burn Calories" today and lose your first few pounds tomorrow!
TABLE OF CONTENTS
INTRODUCTION
ATTITUDE
TAKE ACTION
DIET
EXERCISE
YOUR DESTINATION
INTRODUCTION
If you struggle with weight gain it's a good bet that you have tried at least one of the "fad" diets that crop up on a regular basis.
The truth is that some of these diets may grant you temporary weight loss. In the usual case, however, the weight returns as soon as you stray from the diet.
The bottom line is that you gain weight because you consume more calories than your body is able to use and no diet is a substitute for good eating habits.
Your body requires a certain number of calories in order to function properly. If you truly wish to lose weight, you must burn off more calories than your body requires.
In this guide you will learn ways to reduce the number of calories you ingest as well as tips and techniques to help you burn off unnecessary calories.
Before we begin, however, it's important that you fill your arsenal with every possible tool available to insure your success. The most important tool in your weight loss program does not include diet or exercise.
There is no special equipment you need to purchase. You don't need to join a gym or health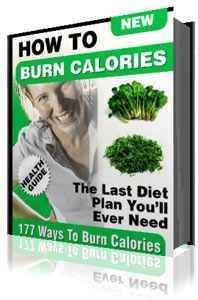 Site owner:
Put the rating form on your site!
Listing wrong or need to be updated?
Modify it.
Diet Package!
36 Diet ebooks Click here to see the full list of these ebooks
(total value $264.90)
Buy Now
just for $29.95
$234
off
Weight Loss Package!
33 Weight Loss ebooks Click here to see the full list of these ebooks
(total value $281.00)
Buy Now
just for $29.95
$251
off
Silver Package!
Any 100 ebooks from 2000+ titles Click here to see the full list of these ebooks
Buy Now
just for $29.95
Gold Package!
Get full access to 2000+ ebooks Click here to see the full list of these ebooks
Buy Now
just for $49.95
Mistake found?
Select spelling error with your mouse and press Esc